Homepage
Main content starts here, tab to start navigating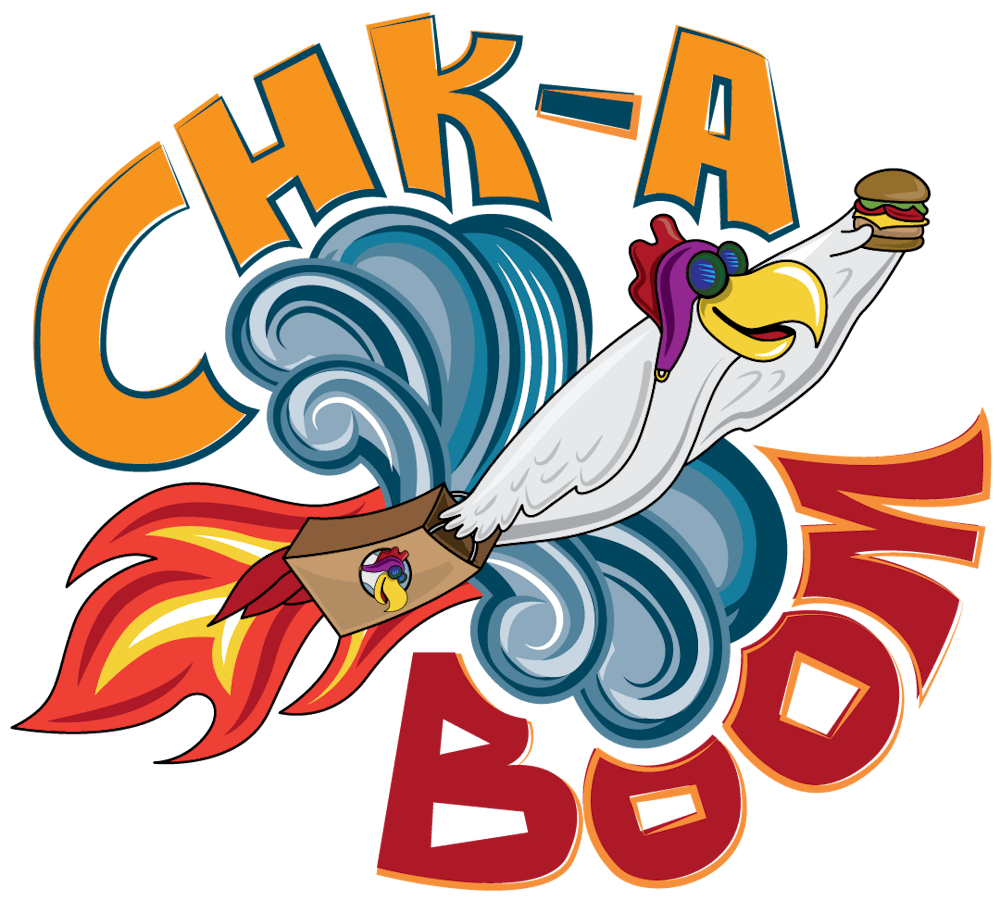 Slide 1 of 6
Slide 2 of 6
Slide 3 of 6
Slide 4 of 6
Slide 5 of 6
Slide 6 of 6
About Us
Chk-A Boom is a virtual kitchen specializing in Gastro-Pub Style, Handheld Chicken Sandwiches, ordered online, for pickup or delivery. The menu features a variety of flavorful sandwich preparations with a choice of house-made buttermilk fried chicken or grilled chicken along with a selection of sides, salads, desserts, and kids meals.
Chk-A Boom utilizes the kitchen facilities of our existing restaurants to prepare the food and the locations for our guests and delivery companies to pick up from. Because of severely restricted seating capacity and for the added safety of our guest, there is no on-premise restaurant dining, only takeout or delivery.
Like most industries in the era of Covid, the restaurant industry has made major adjustments to their operations to help keep the guest and crew safe. Daily temperature and interview screenings, frequent & extensive sanitation and safety procedures, 50% seating capacity restrictions and 6 foot social distancing rules, plexiglass barriers between tables, mandatory mask & glove wearing, contact tracing, hand sanitation stations, and bar closures are just a few of the adjustments we've made in our restaurants.
But as the pandemic lingers on and more of you opt in for the safety and comfort of eating takeout or delivery at home, Arnies Restaurants and the Coho Café would like to welcome you to Chk-A Boom!